Trehor Lama – Guru Yoga to Shamar Rinpoche
May 15, 2021 @ 15:00

-

May 16, 2021 @ 15:00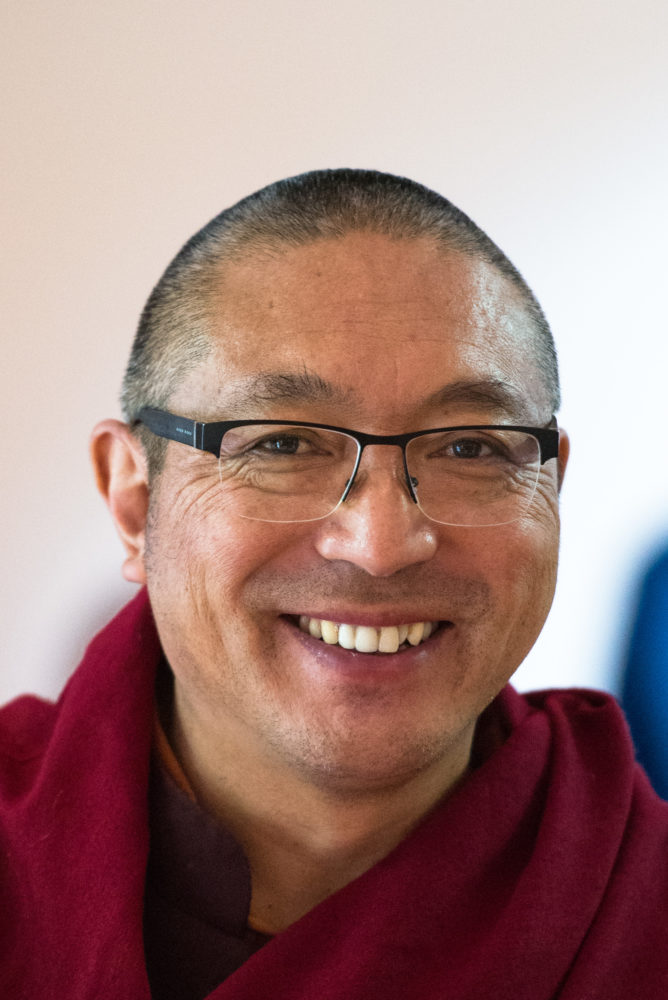 We are happy to receive teachings from Trehor Lama about the Guru Yoga Practise to Shamar Rinpoche. This practise is a very helpful method to connect with the blessing of the Lama, which will inspire and support any other practice. Shamar Rinpoche himself composed the respective text in the age of 15 in order to provide a beneficial support for his disciples.
This course will be held online via Zoom. The access link will be sent in time beforehand to those who have registered.
Trehor Lama is Tibetan, and as such he has received a traditional education in studies and practice. Following the wishes of Thaye Dorje, His Holiness the 17th Gyalwa Karmapa as well as of Shamar Rinpoche he has been guiding the Karmapa-Institute in Valderoure, France for many years already. His powerful and joyful teachings are very inspiring.
Schedule: Saturday, 15. Mai, 15.00h – 16.30h and 19.00h – 20.30h, Sunday, 16. Mai, 10.00h – 11.30h
Fee for the entire course: € 45 (reduced: € 36, valid for supporting members of Bodhi Path Renchen-Ulm, pensioners, students and unemployed persons)
Language: Tibetan with German translation. If needed we will try to also provide an English translation
Registration: https://www.bodhipath-renchen-ulm.de/en/veranstaltung/trehor-lama-guru-yoga-to-shamar-rinpoche/
Dana/Generosity: Hint for all online courses: Please think of the donations for teachers (and interpretes) as a token of gratitude and appreciation for the transmission of the precious Dharma-teachings. The donation can be sent to our bank account (Bodhi Path Zentrum e.V., IBAN: DE91 4306 0967 7901 8966 00) or via PayPal (to: info@bodhipath-renchen-ulm.de or via link: paypal.me/BPrenchen). Please mention the relevant purpose so we can forward the donation accordingly. Thank you very much.
Please note that booking this course is only possible until 10AM on Saturday, May 15.
---
Submit your event
Couldn't find your center's event? Propose it to our Bodhi Path Europe Team to be published: